Bergquist Invitational Field Target Match July 2017 #2
Central Coast Field Target
Match Results 07/30/2017
| | | | | | | |
| --- | --- | --- | --- | --- | --- | --- |
| 1 | Eannetta, Terry | Benjamin Marauder | Nikko 10-50x60 | JSB 13.4gr | 43/52 | 82.7% |
| 2 | Pacheco, Vince | USFT | Nikko 10-50x50 | AA 10.3gr | 40/52 | 76.9% |
| 3 | Hull, Scott | Marauder Pistol | UTG 3-12x44 | AA 10.3gr | 40/52 | 76.9% |
| 4 | Bergquist, John | Steyr LG110 | Sightron 10-50x60 | JSB 10.3gr | 36/52 | 69.2% |
For the 2nd time in July 2017, John Bergquist hosted a match for a few of us at his Cambria ranch. Weather was near perfect.
Vince and I both shot 12fpe guns. Mine being my FT pistol. John was shooting his Steyr. Terry shot his 20fpe Marauder. I got off to a bad start, missing 11 shots in my first 4 lanes. I ended up in third after a shootoff with Vince. Terry was the gold medal winner with 43/52.
After the match we gathered at John's bechrest range where John put a $20 bill up for grabs. It was to be given to the high scorer where we each shot a single row (5 bulls eye paper targets) at 55 yards. I shared vince's super accurate 12fpe USFT. Vince and I tied with 40/50 each. The win went to me with the only X of the day. John was close behind at 39. Terry had no "bad" shots but only managed a 35. After that, a few of us went down to the local grill for lunch.
Thanks to John Bergquist for hosting another fun match.
Sight-in: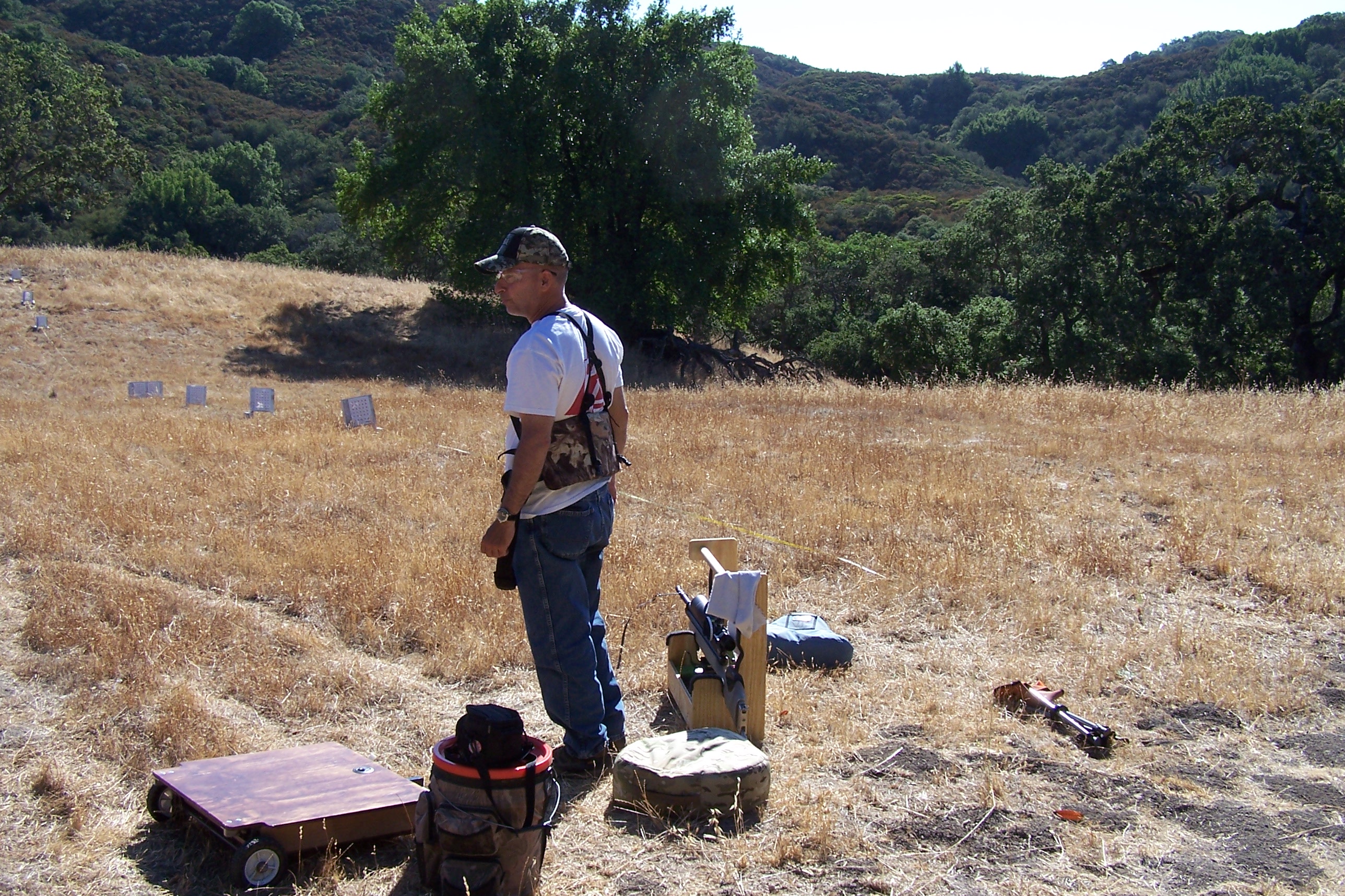 Vince shooting the farthest target: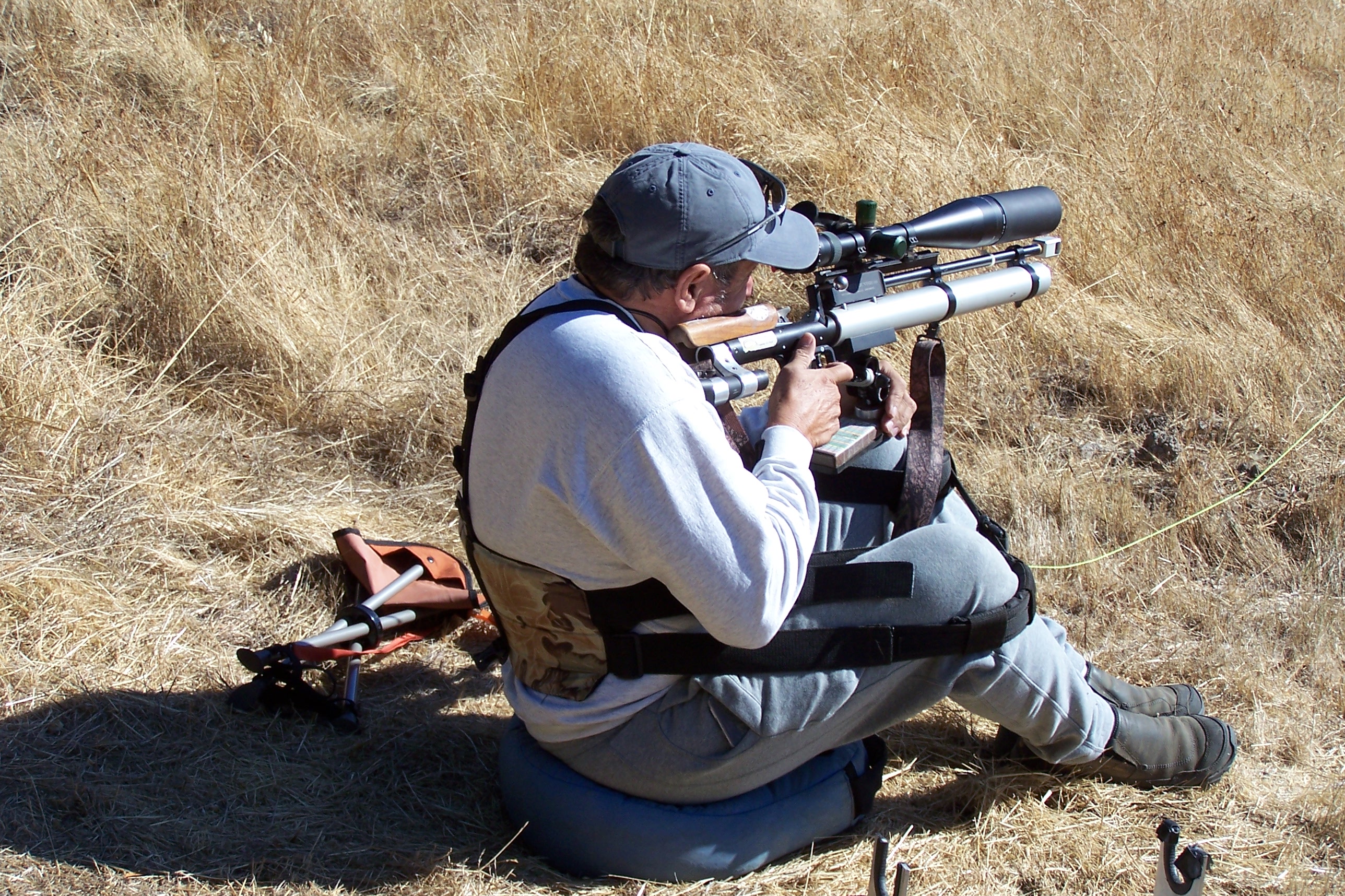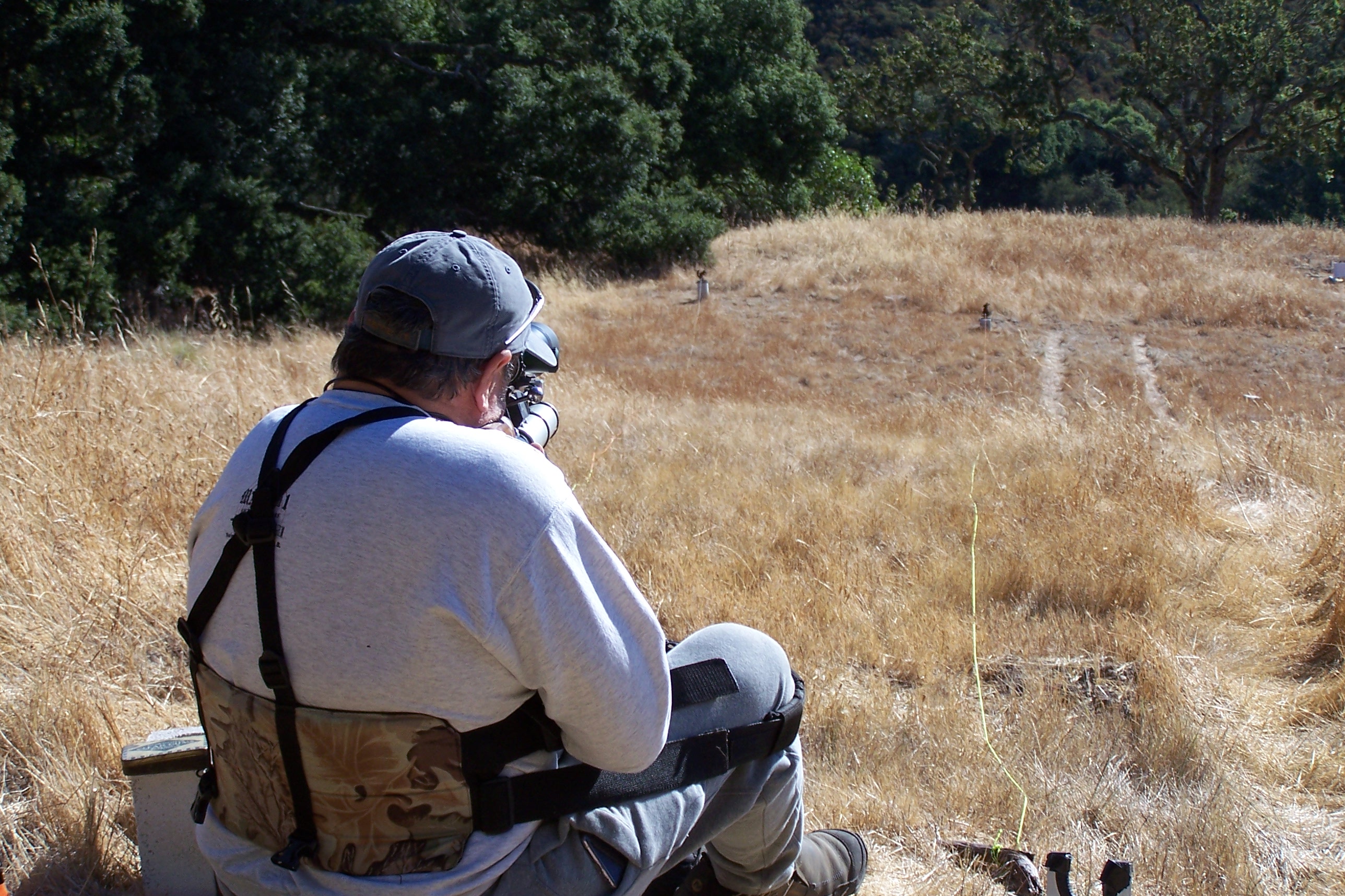 Terry cleans the 5 shot standing lane: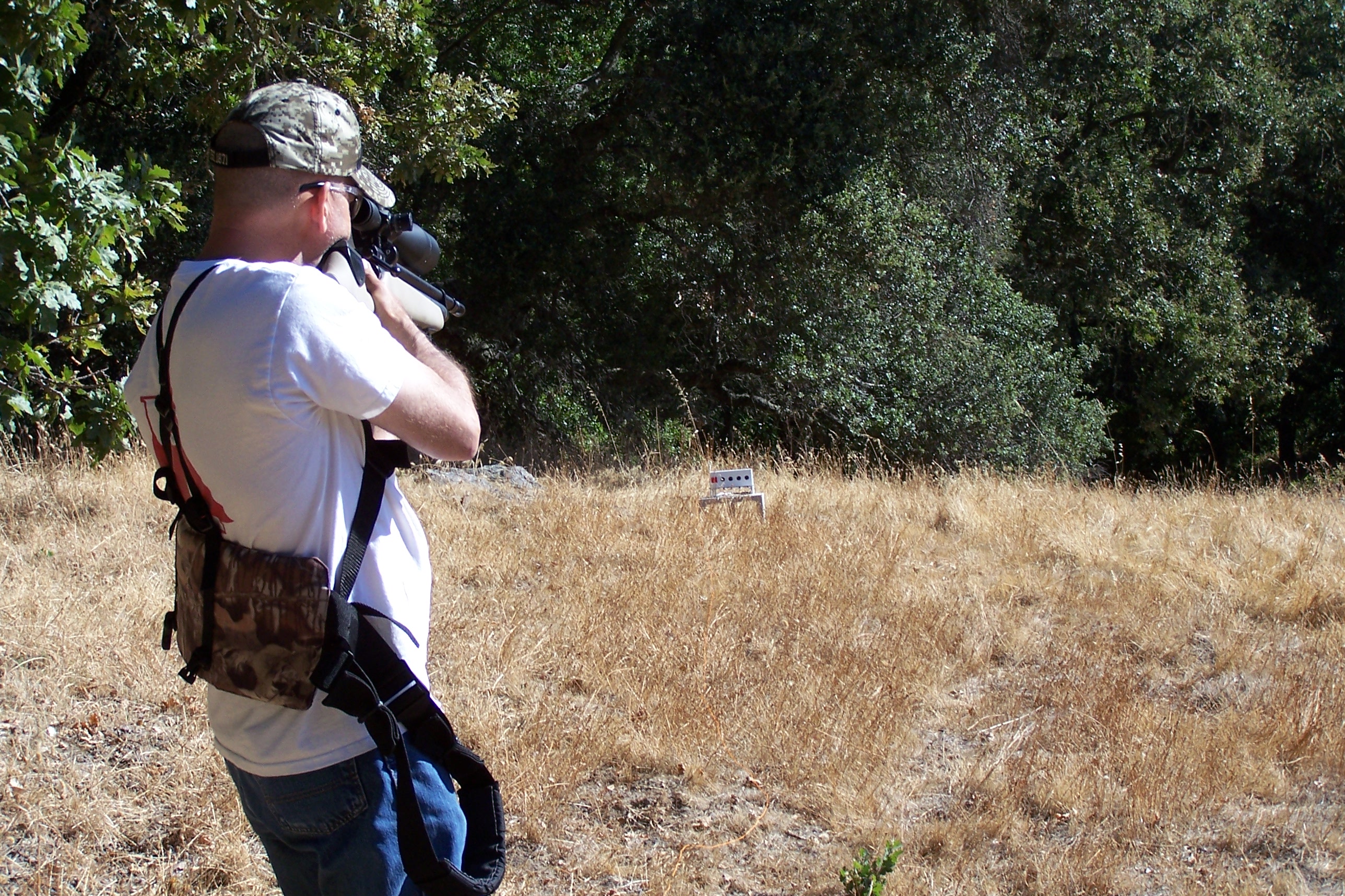 John's 1st time shooting Open style: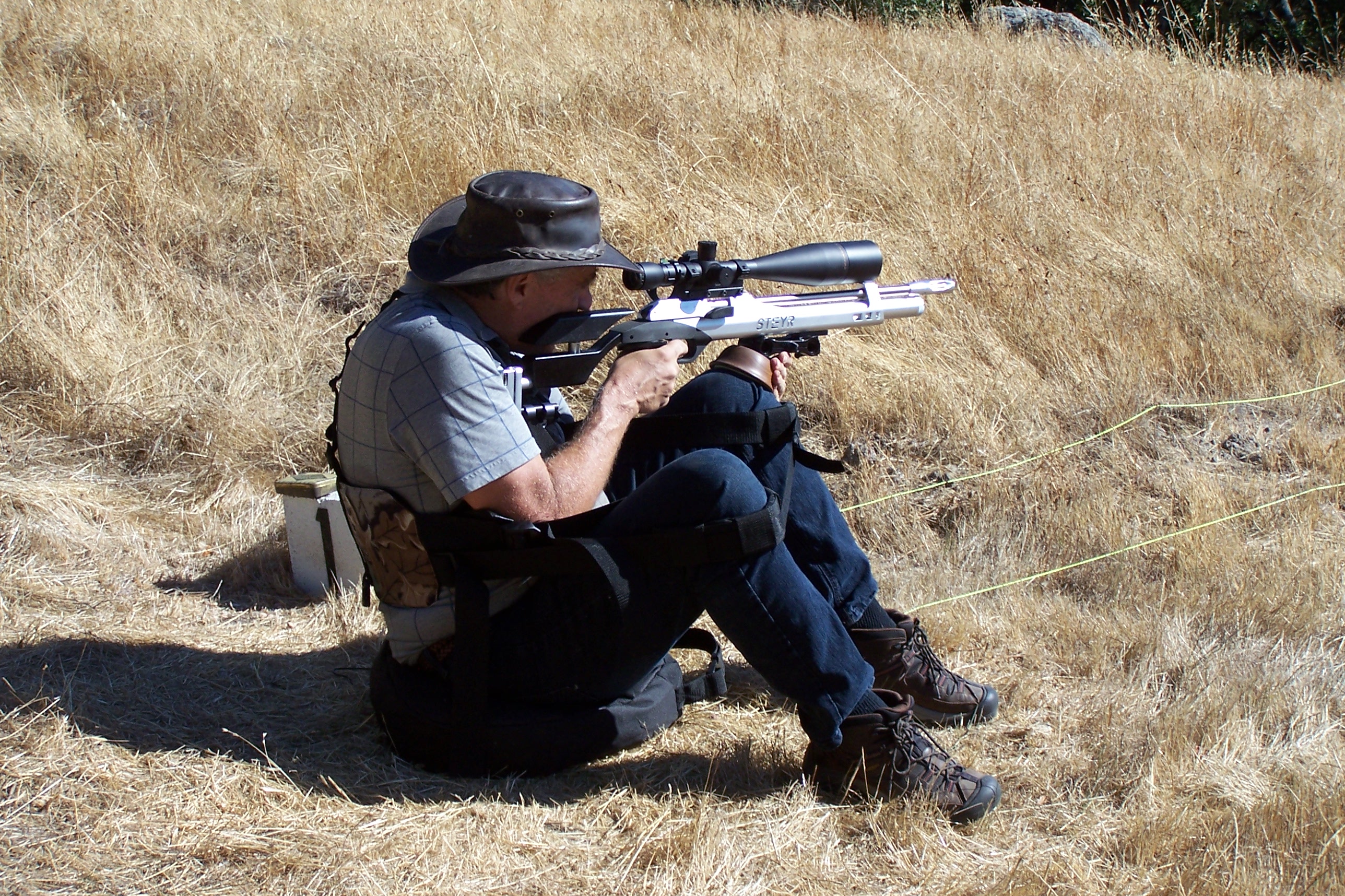 Terry shooting the toughest progressive target: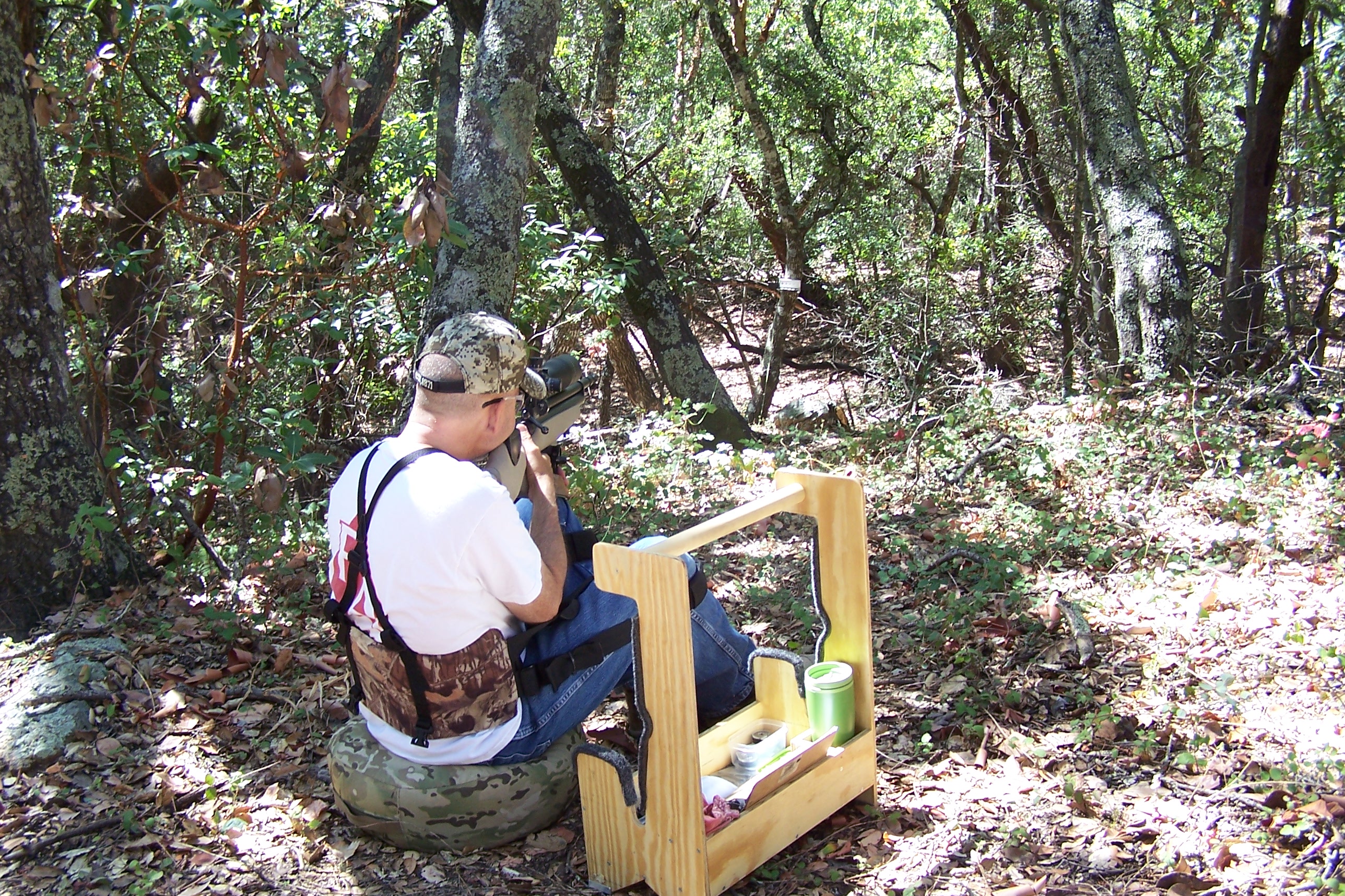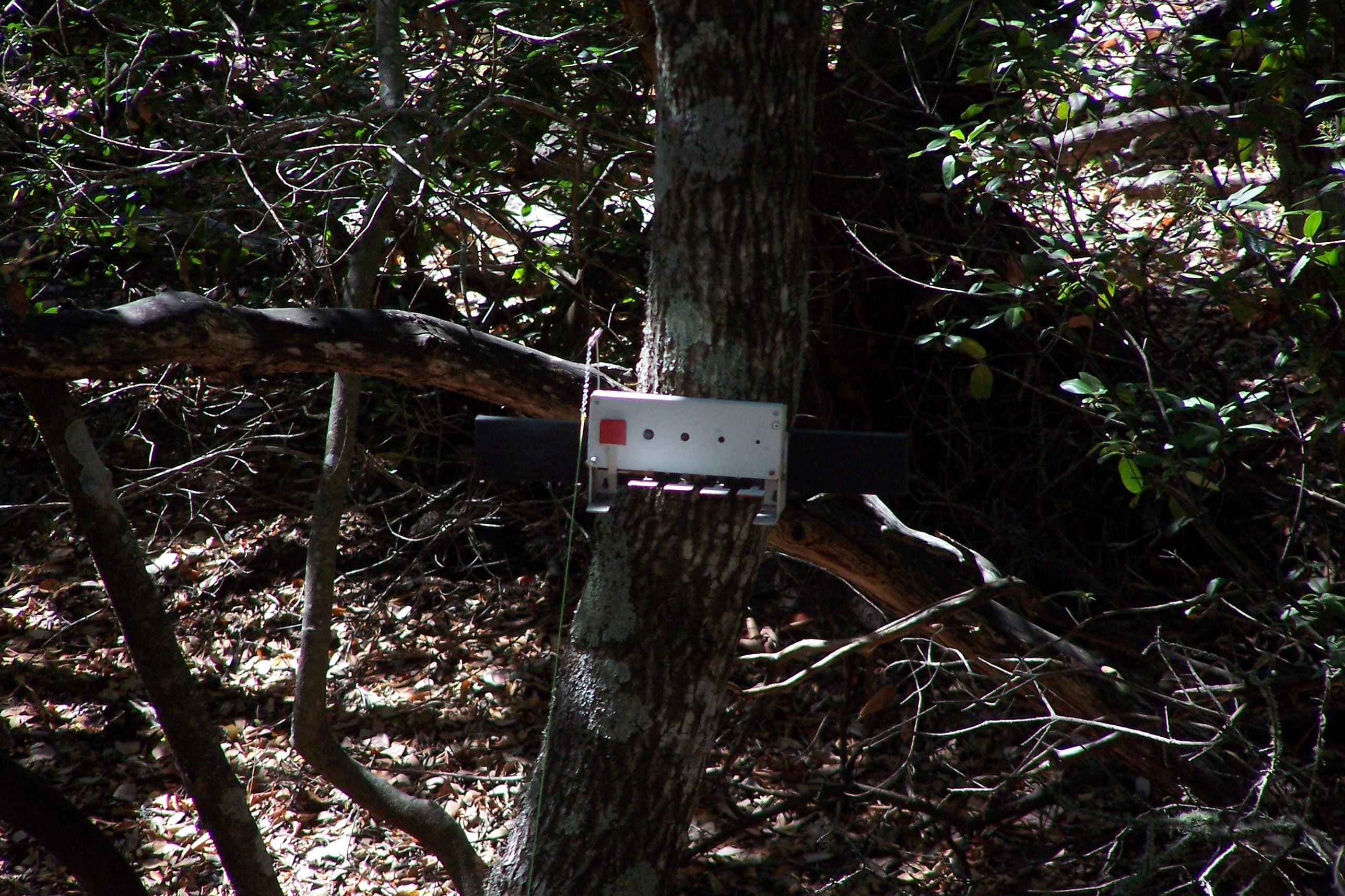 John shooting, Vince scoring: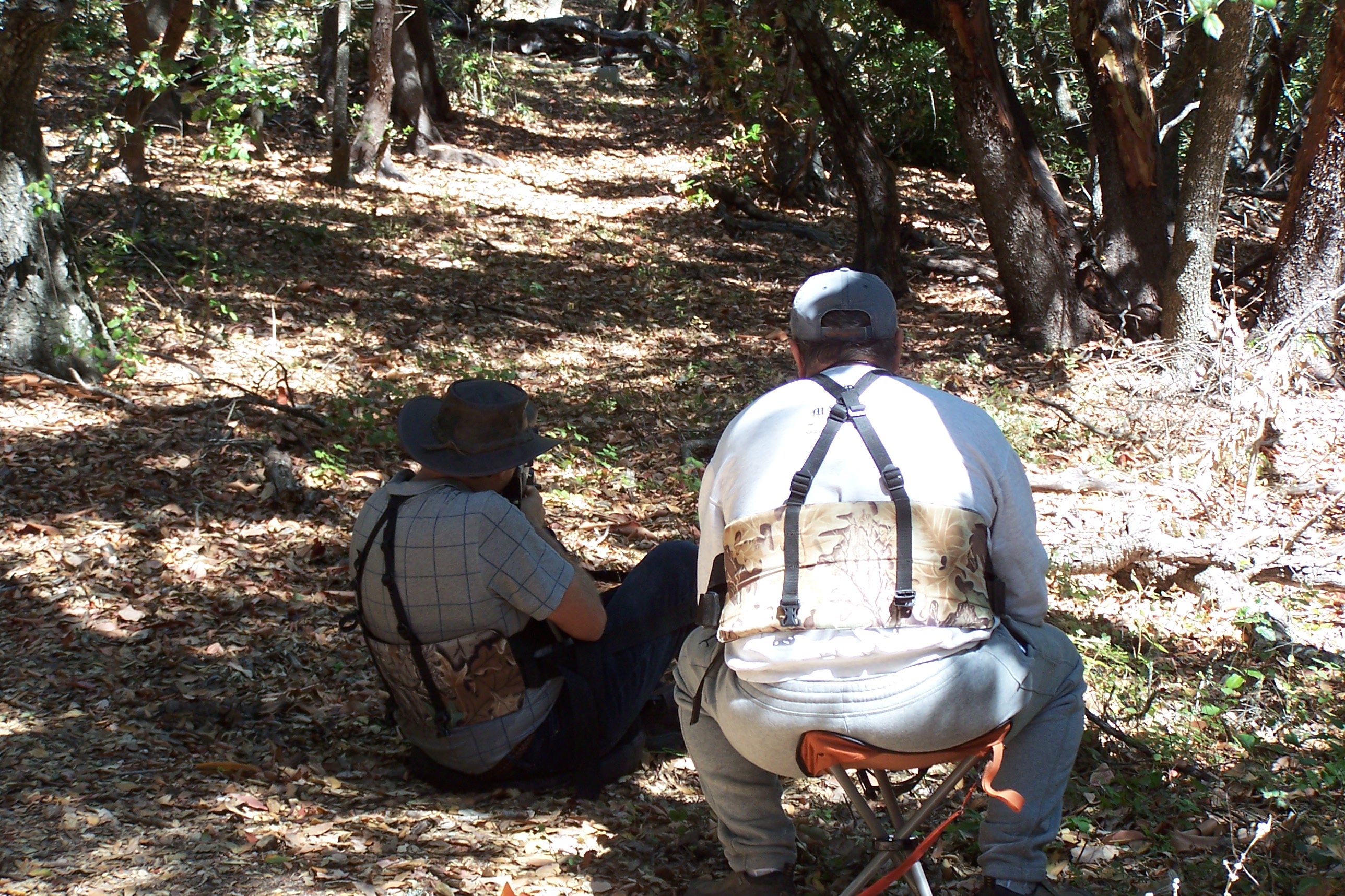 Scott shooting: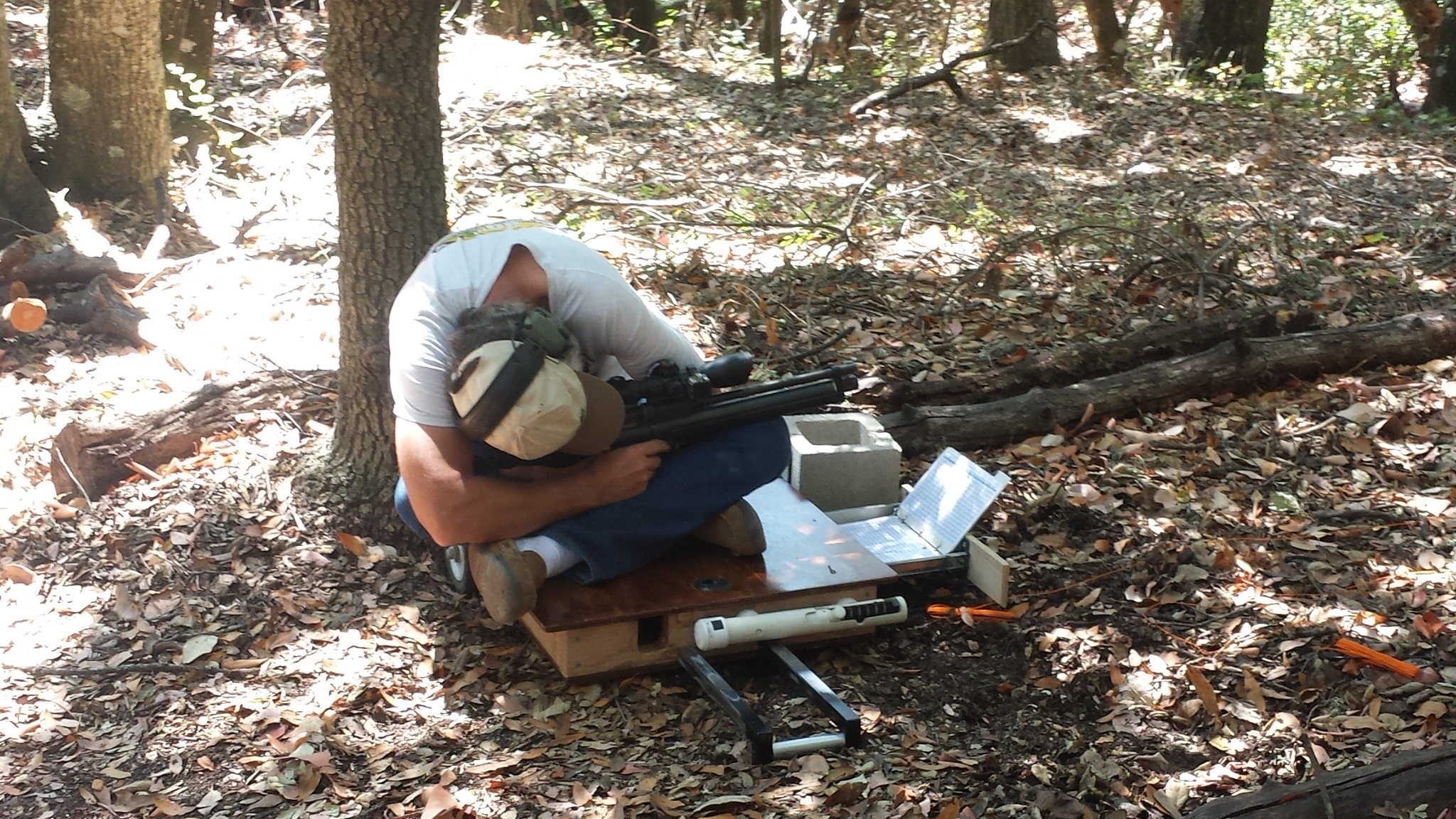 Terry 1st (middle), Vince 2nd (left), Scott 3rd (right):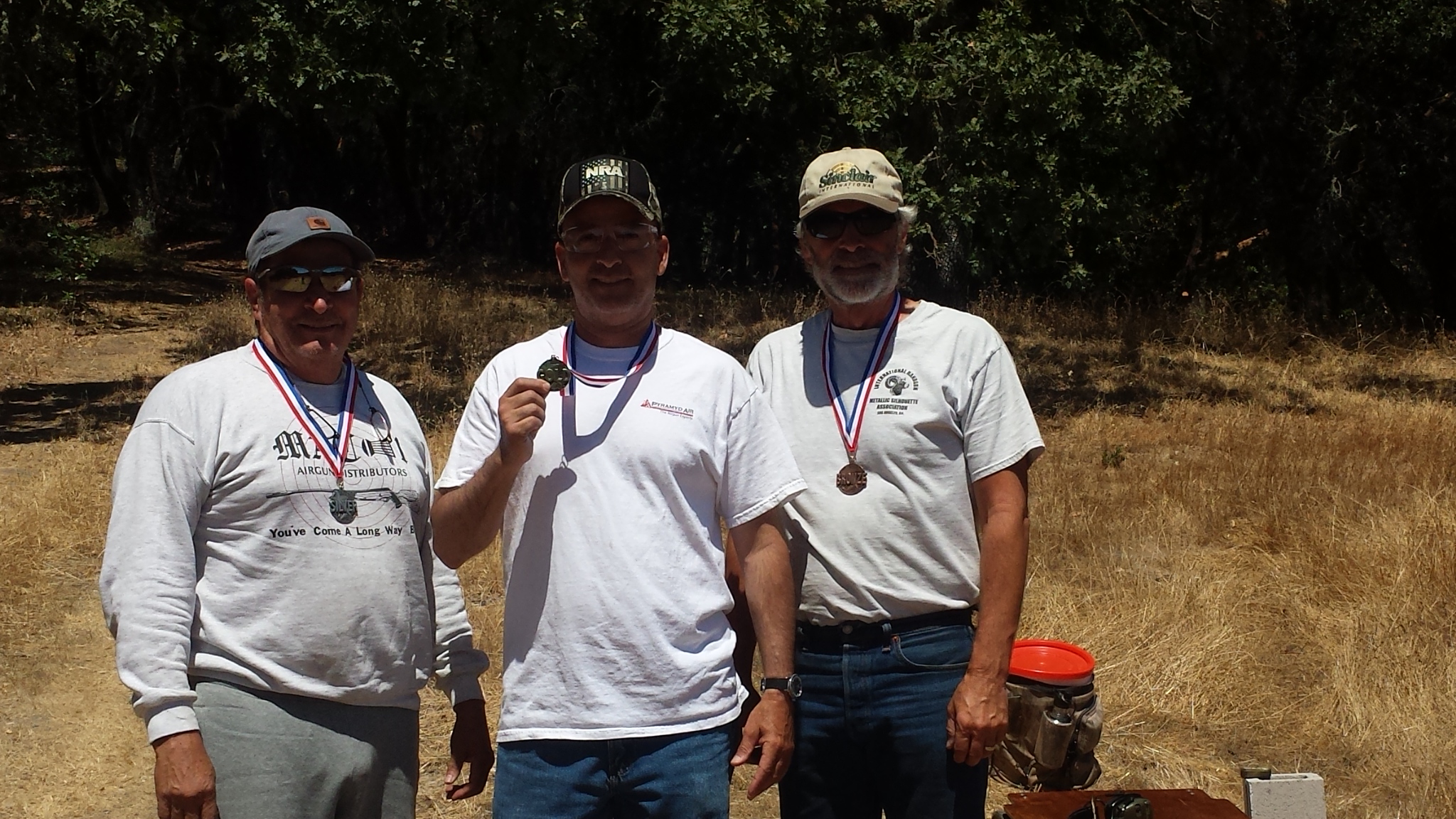 Bechrest challenge: