Bergquist Invitational Field Target Match #3
Central Coast Field Target
Match Results 05/14/2017
| | | | | | | |
| --- | --- | --- | --- | --- | --- | --- |
| 1 | Hull, Scott | Marauder Pistol | UTG 3-12x44 | AA 10.3gr | 44/52 | 84.6% |
| 2 | Bergquist, John | Xisco B51 | Nikko 10-50x60 | AA 10.3gr | 43/52 | 82.7% |
| 3 | English, Scott | Hamerli Pneuma | Hawke 8-32x56 | JSB 13.4gr | 40/52 | 76.9% |
| 4 | Knapp, John | CZ 200 | Hawke 3-12x50 | JSB 8.44gr | 38/52 | 73.1% |
| 5 | Pacheco, Vince | Air Arms TX200 HC | Burris 8-32x | JSB 8.44gr | 32/52 | 61.5% |
| 6 | Eannetta, Terry | Weihrauch HW97K | Hawke 6-20x50 | JSB 8.44gr | 28/52 | 53.8% |
For May 2017, six of the local airgunners made the trip to John Bergquist's hilltop ranch for the 3rd FT match that he has hosted. Weather was near perfect with moderate wind. The course was still tough, including four progressive targets, several long shots, tiny close shots, and some tricky uphill and down hill shots.
Vince and Terry both shot their 12fpe piston guns in preparation for next weeks WFTF match in Temecula. John Knapp, also preparing for Temecula, shot a 12fpe CZ200. I would have liked to shoot my 12fpe piston gun, but I needed to rest my right shoulder until next weekend. Instead, I shot my 12fpe pistol and it shot right on. John Bergquist and Scott English shot their pre-charged rifles.
I was squaded with Vince and we were within a point for the first half of the match. Vince and/or his gun fell apart in the second half of the match. I missed only two shots in the second half. My gun and I shot well, shooting 44/52 and narrowly beating out John Bergquist by one point for the overall win. Scott English was third with 40/52. After the match, some of us met at Cambria's Main Street Grill for lunch and chat.
Thanks to John Bergquist for hosting another fun match.
Hilltop coastal view before heading down the hill in the 4-wheel drives: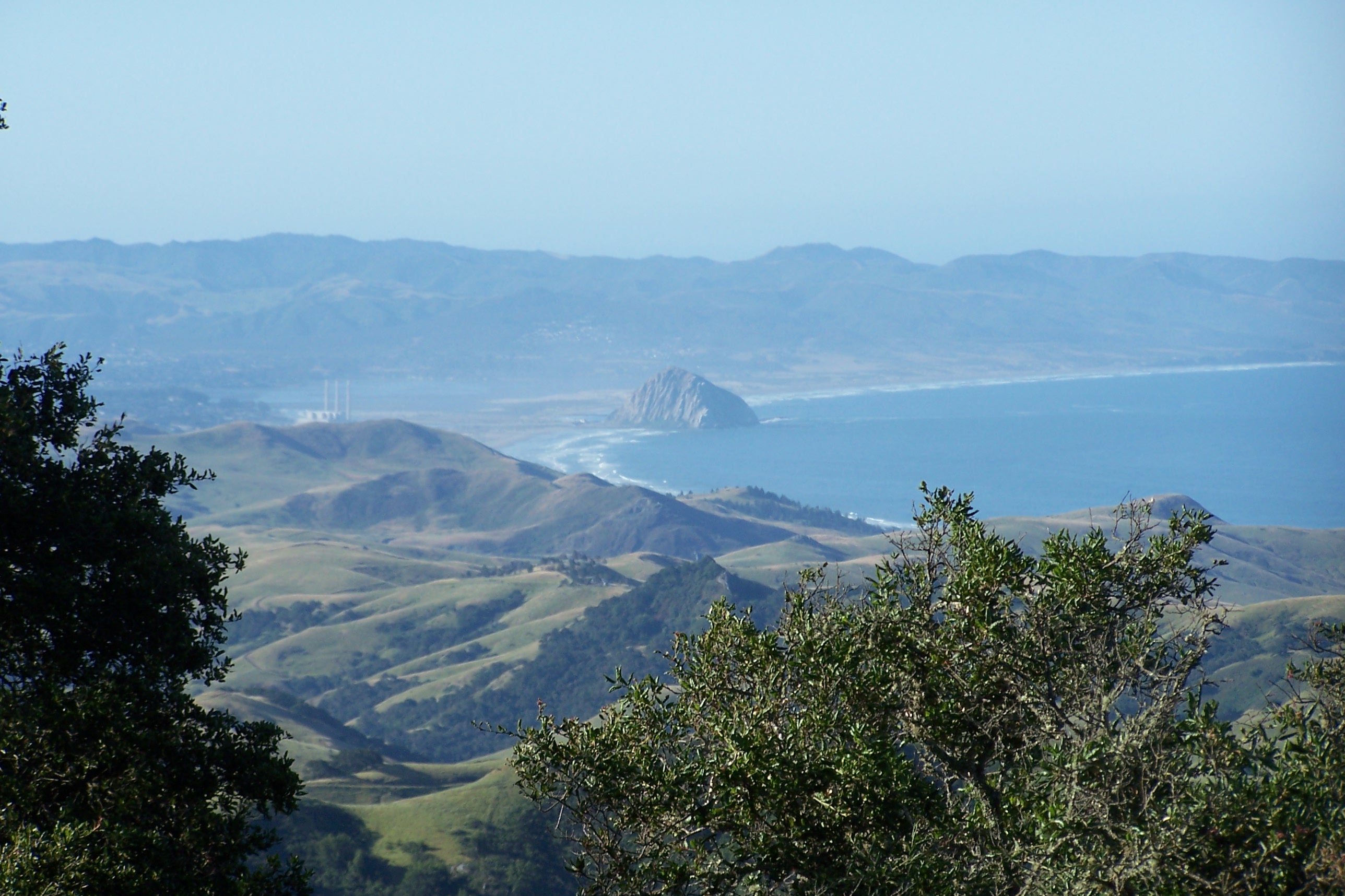 Vince shooting with his TX200 and newly installed riser. He'll skip the harness next week in Temecula: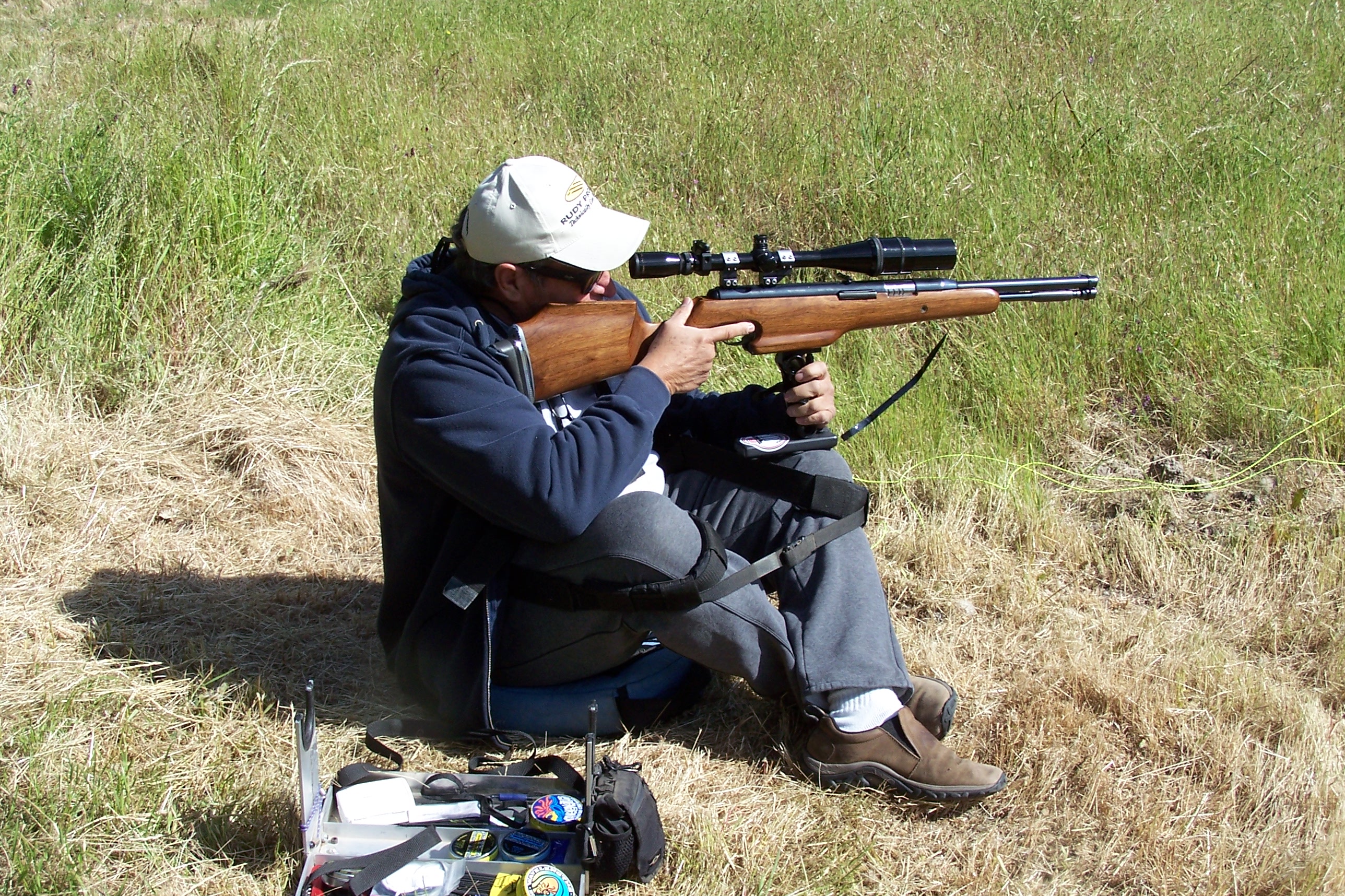 John Bergquist shooting: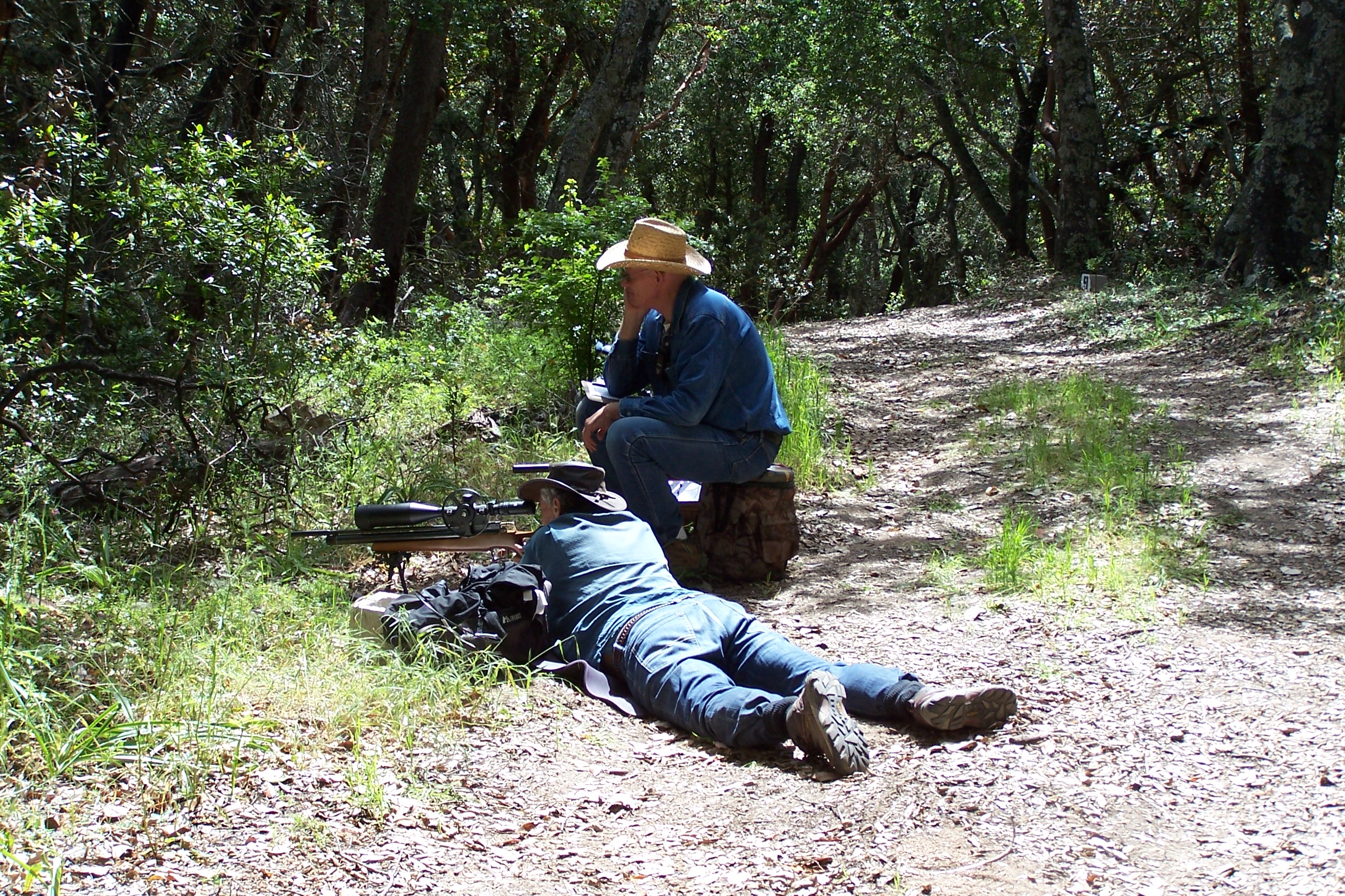 Terry shooting: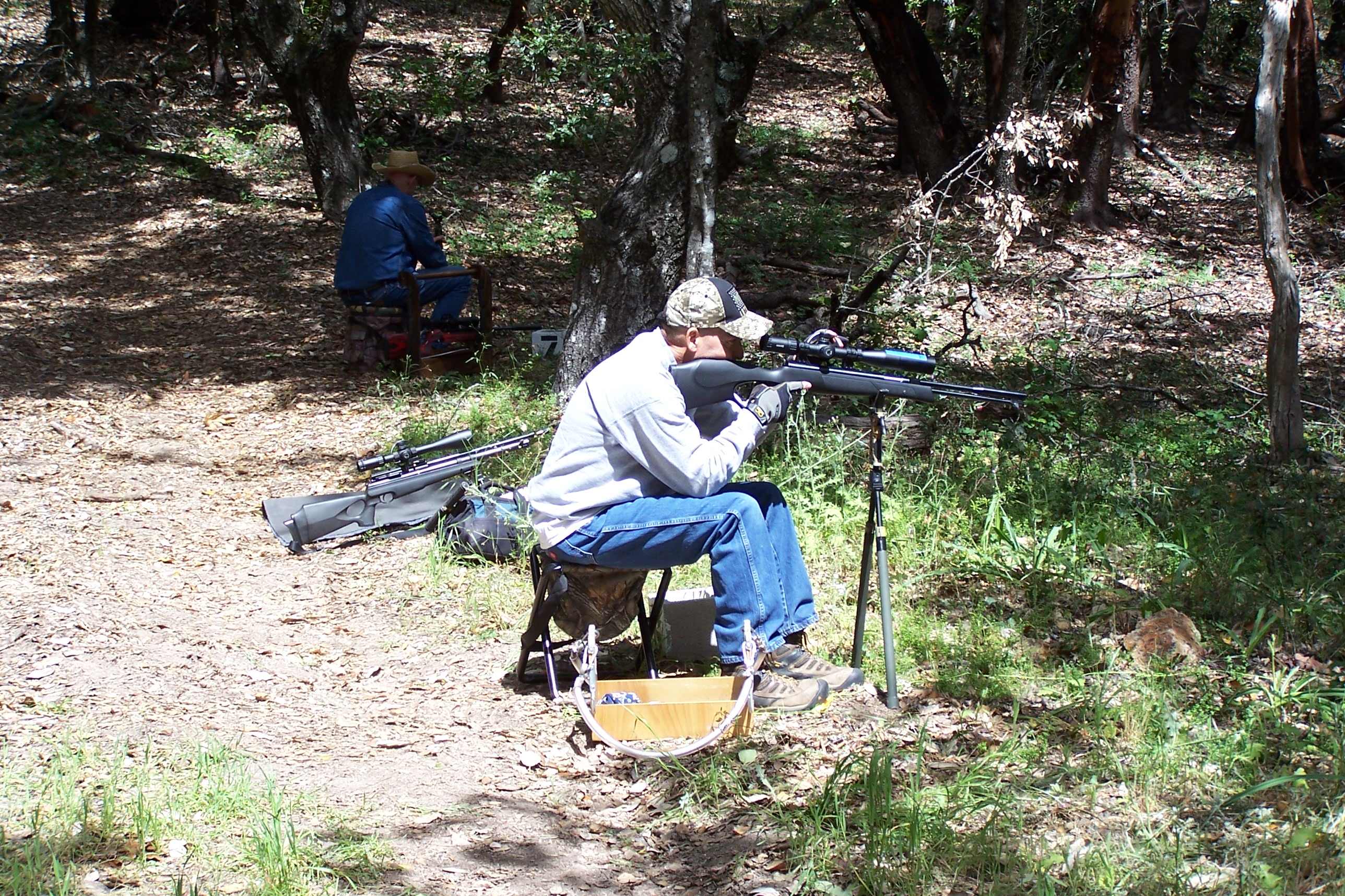 Vince shooting a tough progressive target: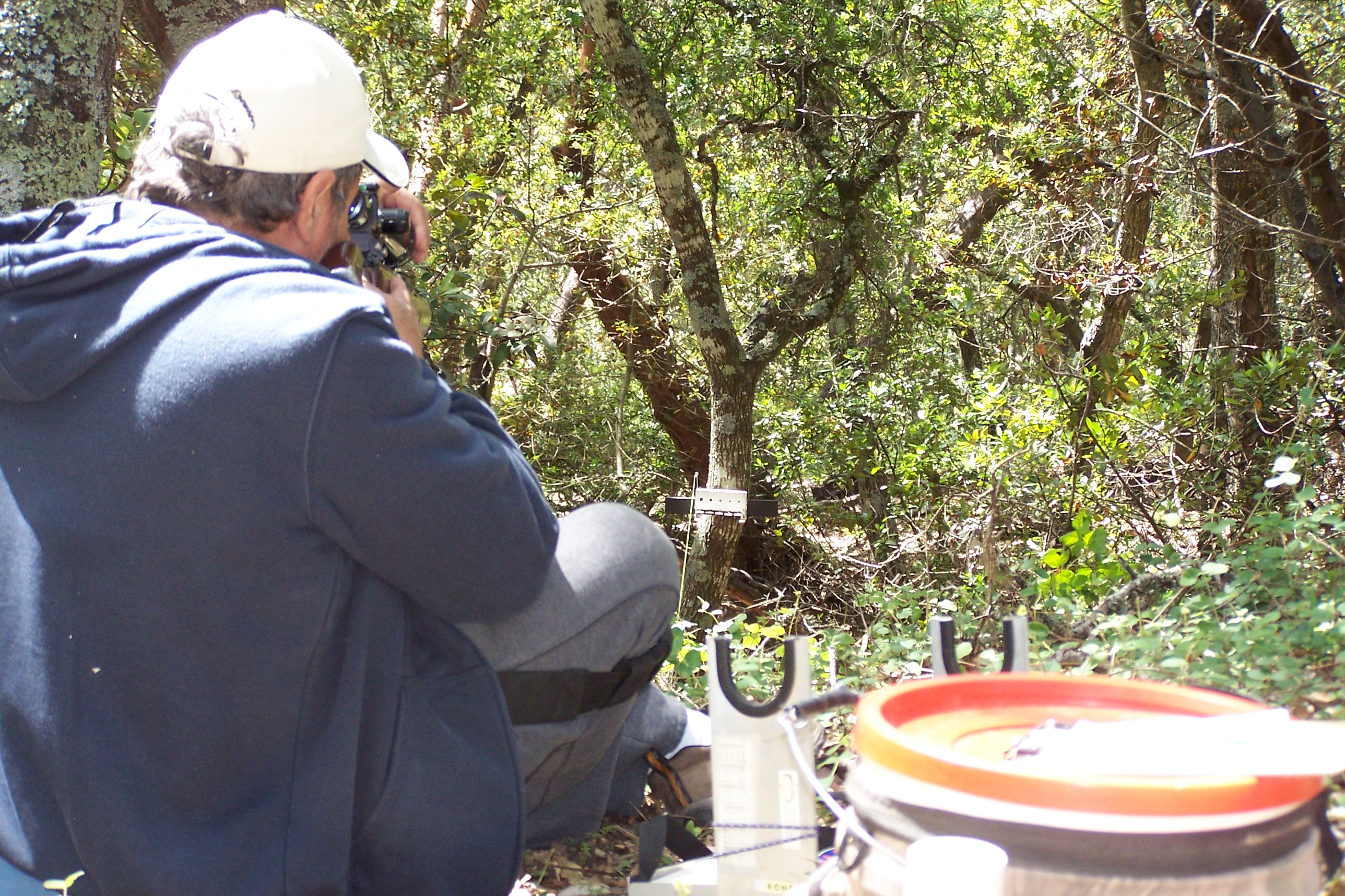 Scott English shooting: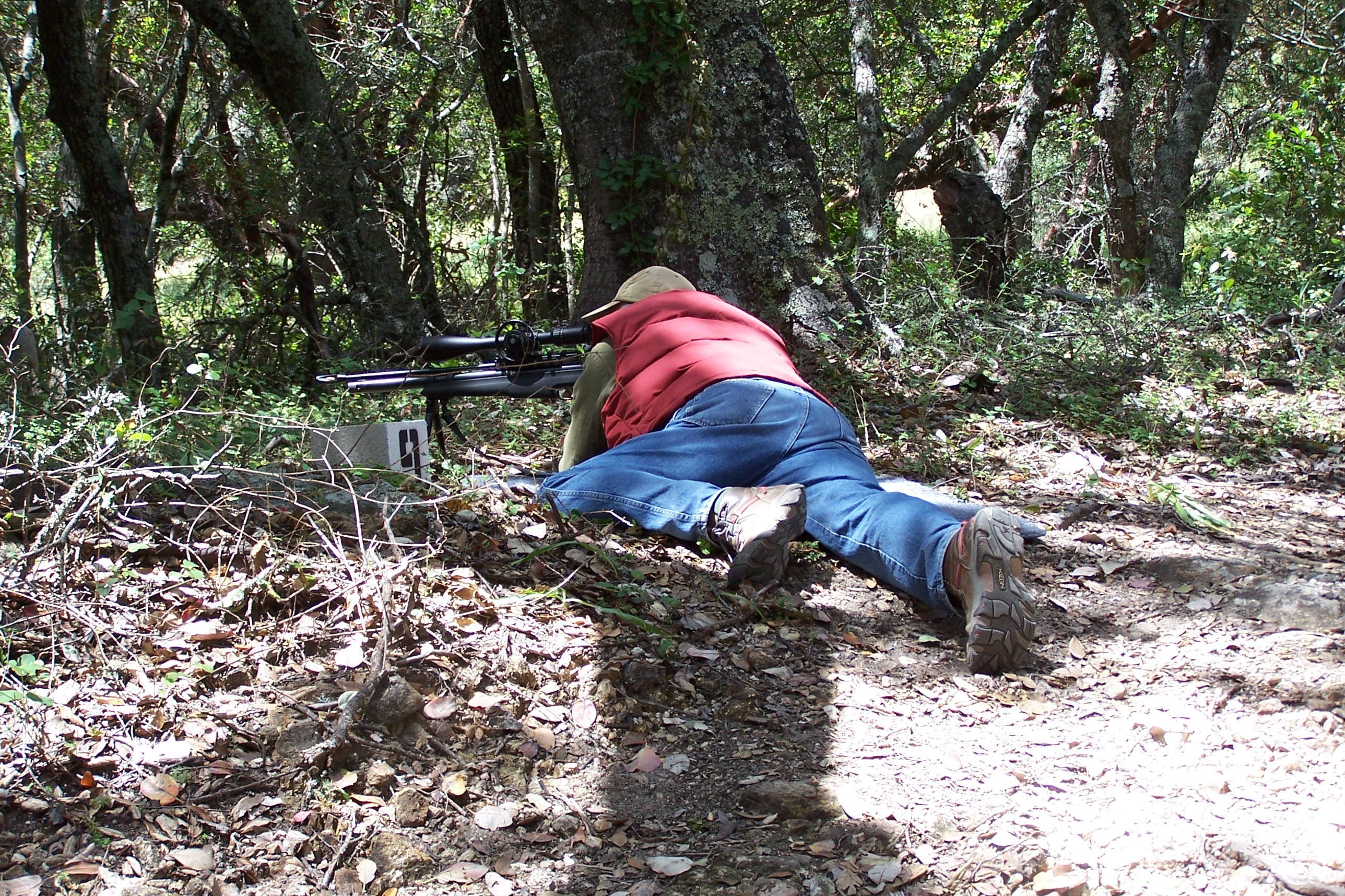 John Knapp shooting: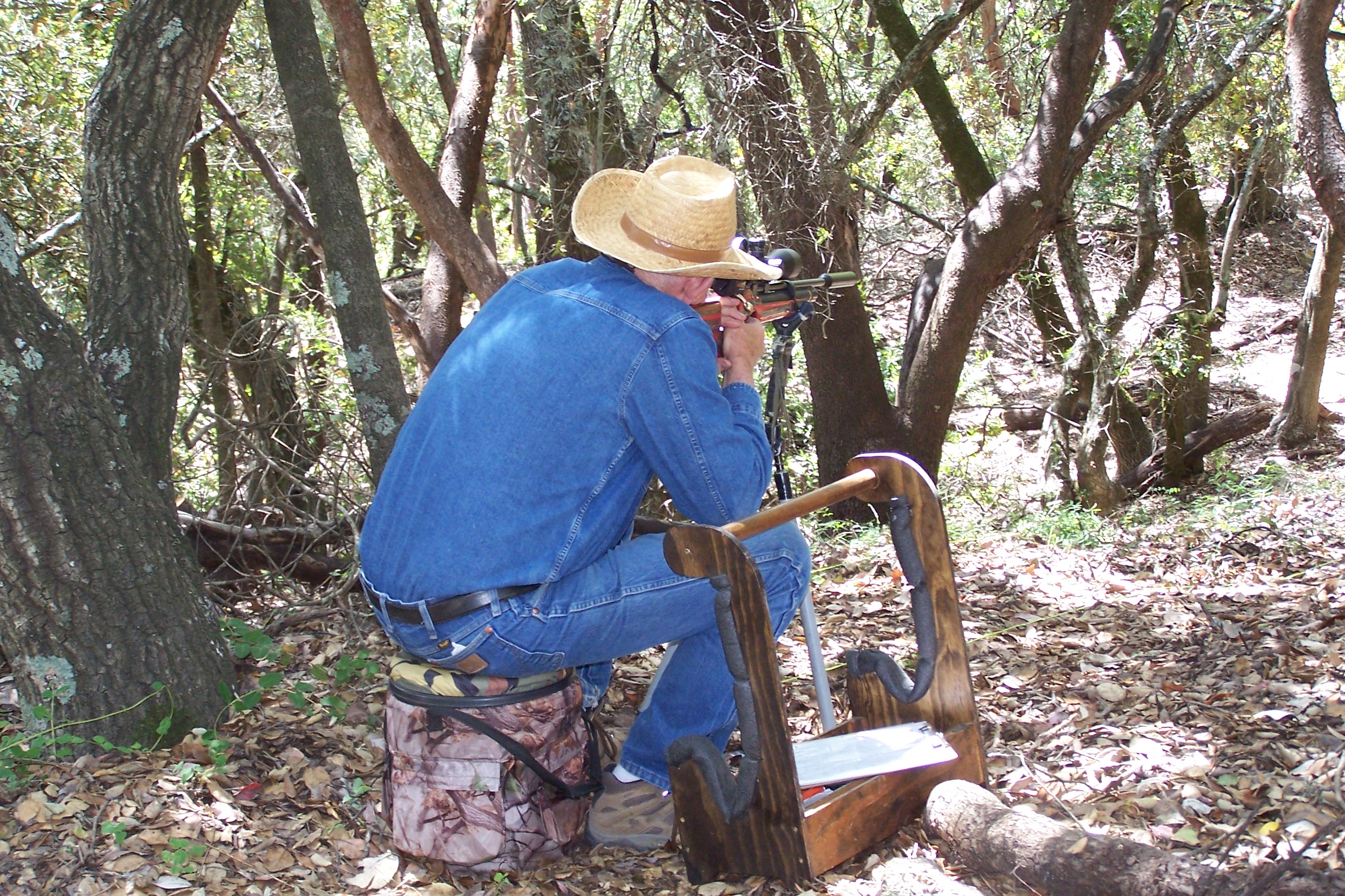 Left-right, Scott English 3rd, Scott Hull 1st, John Bergquist 2nd: